Managed Hybrid Cloud solutions for your business.
Create Custom-Fit Infrastructure For Your Need.
With our flexible hybrid solutions, you can mix between public cloud, private cloud, and on-premise solutions to create the ideal environment for your needs. Our hybrid cloud offers you greater flexibility and more deployment options while allowing you to optimize and leverage your current assets.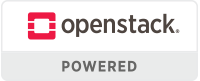 Fully Certified OpenStack Powered Cloud Solutions
Our cloud services contain OpenStack software that has been validated through
testing to provide API compatibility for OpenStack core services.
Our infrastructure is currently running Stein — the latest release of OpenStack.
Take Advantage Of The Flexibility 
Of An OpenStack Hybrid Cloud!
OpenStack News and Updates
Alex Wang
That's a wrap! As the passionate OpenStack users we are, the VEXXHOST team was happy to have attended the Open Infrastructure Summit in Shanghai. This open-source event was put together by the OpenStack Foundation and wrapped up this Wednesday, Nov. 6th.
Hind Naser
There is a lot of apprehension about security when talking about Public Cloud. Read more about the steps taken to subdue these concerns.
Samridhi Sharma
Multiple CI/CD tools have been developed to serve and improve a DevOps cycle. Here are some top-performing tools for you to choose from!