Managed Hybrid Cloud solutions for your business.
Create Custom-Fit Infrastructure For Your Need.
With our flexible hybrid solutions, you can mix between public cloud , private cloud and on-premise solutions to create the ideal environment for your needs. Our hybrid cloud offers you greater flexibility and more deployment options while allowing you to optimize and leverage your current assets.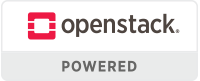 Fully Certified OpenStack Powered Cloud Solutions
Our cloud services contain OpenStack software that has been validated through
testing to provide API compatibility for OpenStack core services.
Our infrastructure is currently running Stein — the latest release of OpenStack.
Take Advantage Of The Flexibility 
Of An OpenStack Hybrid Cloud!
OpenStack News and Updates
Tiffanie Cloutier-Messier
The VEXXHOST team is ecstatic to announce that after a lot of hard work, we are running Train, OpenStack's 20th and latest release.
Samridhi Sharma
Zuul is a CI/CD tool that functions on a Git driven philosophy. Making limitations a thing of the past through multi-repository dependencies.
Samridhi Sharma
AnsibleFest Atlanta 2019 wrapped up this past Thursday after two days of general sessions, breakout sessions and Open Lounge activities followed by a day of workshops. The VEXXHOST team is here to share some highlights of the event!