Managed Hybrid Cloud solutions for your business.
Create Custom-Fit Infrastructure For Your Need.
With our flexible hybrid solutions, you can mix between public cloud , private cloud and on-premise solutions to create the ideal environment for your needs. Our hybrid cloud offers you greater flexibility and more deployment options while allowing you to optimize and leverage your current assets.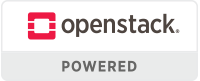 Fully Certified OpenStack Powered Cloud Solutions
Our cloud services contain OpenStack software that has been validated through
testing to provide API compatibility for OpenStack core services.
Our infrastructure is currently running Rocky — the latest release of OpenStack.
Take Advantage Of The Flexibility 
Of An OpenStack Hybrid Cloud!
OpenStack News and Updates
Melissa Upton
VEXXHOST has officially deployed IPv6 in our Santa Clara region for all of our public cloud users. Check it out!
Melissa Upton
VEXXHOST is excited to share that all of our regions are currently running Stein, OpenStack's latest and greatest release.
Melissa Upton
The first ever Open Infrastructure Summit is taking place in Denver this April 29th to May 1st, and it is one event you don't want to miss!