Managed Hybrid Cloud solutions for your business.
Create Custom-Fit Infrastructure For Your Need.
With our flexible hybrid solutions, you can mix between public cloud , private cloud and on-premise solutions to create the ideal environment for your needs. Our hybrid cloud offers you greater flexibility and more deployment options while allowing you to optimize and leverage your current assets.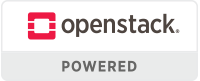 Fully Certified OpenStack Powered Cloud Solutions
Our cloud services contain OpenStack software that has been validated through
testing to provide API compatibility for OpenStack core services.
Our infrastructure is currently running Stein — the latest release of OpenStack.
Take Advantage Of The Flexibility 
Of An OpenStack Hybrid Cloud!
OpenStack News and Updates
Melissa Upton
Organizations are in need of better ways to manage and test their deployment pipelines, especially for scalability. Enter Zuul, OpenStack's CI tool!
Melissa Upton
Ensuring strategic flexibility is critical for organizations striving to maintain an economic edge and competitive advantage over the competition. Find out how a private cloud can be the key!
Melissa Upton
Disaster recovery should never be taken lightly, especially where cloud computing is concerned. Check out some of the key mistakes that are made and ensure your organization is properly prepared!