Managed Hybrid Cloud solutions for your business.
Create Custom-Fit Infrastructure For Your Need.
With our flexible hybrid solutions, you can mix between public cloud, private cloud, and on-premise solutions to create the ideal environment for your needs. Our hybrid cloud offers you greater flexibility and more deployment options while allowing you to optimize and leverage your current assets.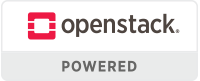 Fully Certified OpenStack Powered Cloud Solutions
Our cloud services contain OpenStack software that has been validated through
testing to provide API compatibility for OpenStack core services.
Our infrastructure is currently running Stein — the latest release of OpenStack.
Take Advantage Of The Flexibility 
Of An OpenStack Hybrid Cloud!
OpenStack News and Updates
Angela Bruni
Let's take a look at some of the data center trends that your organization needs to be watching out for in 2020. From a stronger emphasis on sustainability to high deployment speeds and ever-growing security, data centers are a unique resource for your enterprise's IT operations.
Angela Bruni
A Kubernetes operator is an operator that is used as a method of building and driving an application on top of Kubernetes. You can easily use Kubernetes tools to help you solve the problem of a complex application.
Samridhi Sharma
Tackling the big questions around the worker machine in Kubernetes, ingress. From what it is to its types to set of rules involved, know it all!