Managed Hybrid Cloud solutions for your business.
Create Custom-Fit Infrastructure For Your Need.
With our flexible hybrid solutions, you can mix between public cloud , private cloud and on-premise solutions to create the ideal environment for your needs. Our hybrid cloud offers you greater flexibility and more deployment options while allowing you to optimize and leverage your current assets.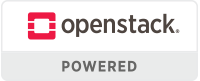 Fully Certified OpenStack Powered Cloud Solutions
Our cloud services contain OpenStack software that has been validated through
testing to provide API compatibility for OpenStack core services.
Our infrastructure is currently running Rocky — the latest release of OpenStack.
Take Advantage Of The Flexibility 
Of An OpenStack Hybrid Cloud!
OpenStack News and Updates
Melissa Upton
Unfortunately, there's no such thing as a one-size fits all in the cloud industry, so obviously there isn't one cloud that's more cost-effective for everyone either.
Melissa Upton
When it comes to cloud computing, some challenges are felt across industries. Read on to find out what common difficulties are faced!
Melissa Upton
Don't let the development of your cloud ecosystem overwhelm you. In today's blog, we're connecting private clouds, cloud providers and cloud ecosystems.