Private Cloud
Enterprise-Grade OpenStack Private Cloud, Starting From $400 per Node.
This unique industry offering gives you and your business the option of having bare-metal, virtual machines, and containers operating all on the same environment. At VEXXHOST, we take the power of choice very seriously. Through our private cloud, we wanted to make sure that limitations wouldn't be something our clients have to worry about.
Reliable Open Source Infrastructure
Flexible Deployment Options
Continuous Upgrades & Support
High Availability & Live Migrations
Full Monitoring of Cloud Environment
Cost-Effective & Secure Hybrid Cloud
Easy to Use & Simple Interface
Customizable Cloud Infrastructure
Our unique industry offering allows you to create a custom-fit infrastructure to suit your business needs through the offer of an all-inclusive environment, at your disposal.
Virtual Machines

Virtual machines provide the resilient backend with low tolerance to data loss so that you can handle persistent workloads with large transactional databases. Our PCI passthrough feature gives users access to GPUs and accelerator cards directly inside the virtual machine.

Bare Metal

Have the option to deploy the most powerful server type, at short notice. Bare metal allows you to overcome the "noisy neighbor syndrome" through its single-tenant implementation, therefore, ensuring your data privacy.

Kubernetes

Save significant time and money by deploying this container management solution which allows you to run multiple applications on a minimal number of servers. VEXXHOST offers the latest version and seamless integration of Kubernetes with all OpenStack projects regardless of the OpenStack infrastructure state.
Reliable Open Infrastructure
Upstream, certified and fully managed open source infrastructure you can rely on.
Upstream Open Source

By using & contributing upstream to open source technologies since 2011, VEXXHOST truly knows OpenStack. We can help architect and optimize your cloud strategy with OpenStack powered infrastructure, running the latest release, Stein, and Kubernetes. By opting for open source, you'll also benefit from our fully managed solution, no vendor lock-in and significant cost savings as your entire cloud will be free from licensing fees.

OpenStack Certified

Private cloud contains OpenStack software that has been validated to provide API compatibility for OpenStack core services.

Certified Kubernetes

Kubernetes that is offered through our private cloud solution has been certified by the CNCF. Our Certified Kubernetes has been tested to ensure conformance and support of required APIs.
Flexible Deployment Options
Choose the deployment model that best suits your business needs.
Hosted Private Cloud

Host your private cloud within our data center, enabling a cost-effective deployment which allows you to focus on other business involvements. Not only do you benefit from the economy of scale but also on-demand scalability.

On-Premise Cloud

Have complete and all-time access to your infrastructure by deploying it on your own data center. This provides you with more flexibility and is suitable for any business that faces regulatory control.
Customizable Hardware
We offer multi – architecture infrastructure through the availability of Intel x86 and Arm 64-bit architecture, in addition to the option of NVIDIA accelerators for our enterprise grade GPUs.
Intel

Launch instances with Intel x86 architecture to avail enhanced scalability and security. Its virtual machine extension can enable a platform to function as multiple virtual systems, each capable of running operating systems and applications in separate partitions.

Arm

Developers building for Arm now have access to highly performant, readily available virtual machines. The Arm architecture consumes less power, requires less cooling and is well supported by a wide variety of open source software that reduces licensing fees. VEXXHOST passes on these savings to its clients and offers competitive pricing.
Continuous Upgrades & Support
Always run the latest release and benefit from top-tier customer service.
Continuous Upgrades

A perk you'll receive based on our involvement with OpenStack is that all upgrades and updates to their latest releases and projects are included in our service. We'll also help determine what OpenStack projects fit best into your overall strategy.

Support & Management

As a part of our commitment to customer service and our full monitoring, you'll benefit from 24/7 support and a dedicated engineer that will be immediately assigned to your case should any issues or failures occur.
High Availability & Live Migration
With our healthy and available environment, you can focus on what you do best.
High Availability

You will be able to take advantage of our high availability based on the fact that all of our operational tools and processes are built to support it and there is a minimum of three controllers.

Live Migrations

VEXXHOST understands how critical any experienced downtime can be. That's why we make use of live migrations so that you and your company will benefit from any necessary maintenance, without having to deal with any downtime.
Constant Monitoring
Keeping an eye on your infrastructure so that you can operate it smoothly.
Pro-active Monitoring

VEXXHOST's full, actionable monitoring benefits you through not only the preventative measures that we take when constructing our network but also through our diligent system reports that are created every 5 minutes.

Incident Management

In the event of an incident, VEXXHOST's team receives an alert and works towards quickly restoring services. In urgent situations, priority tickets are sent to a senior OpenStack engineer without delay.
Cost Effective and Secure Hybrid Cloud
Create custom-fit infrastructure that meets all of your business needs with our secure and cost efficient hybrid cloud option.
Cost Effective

Hybrid cloud allows you to create the optimal cost-effective mix of public, private and on-premise cloud to fit your needs. By running workload on your ideal platforms you can save on computing cost, maximize cloud technology and leverage your existing assets.

Dedicated Load Balancers

Our dedicated load balancer distributes traffic among your dedicated, public and private servers. Every load balancer on our platform runs within its own dedicated instance and dedicated IP. You can rest assured that you will always be getting consistent performance without any slowdowns.
Simple Interface
Take advantage of a straightforward interface that grants access to all tools on a web-based console.
User-Friendly and Manageable

A fuss-free console ensuring seamless navigation. Our easy-to-use dashboard ensures that a comprehensive list of solutions is readily available, all in one place.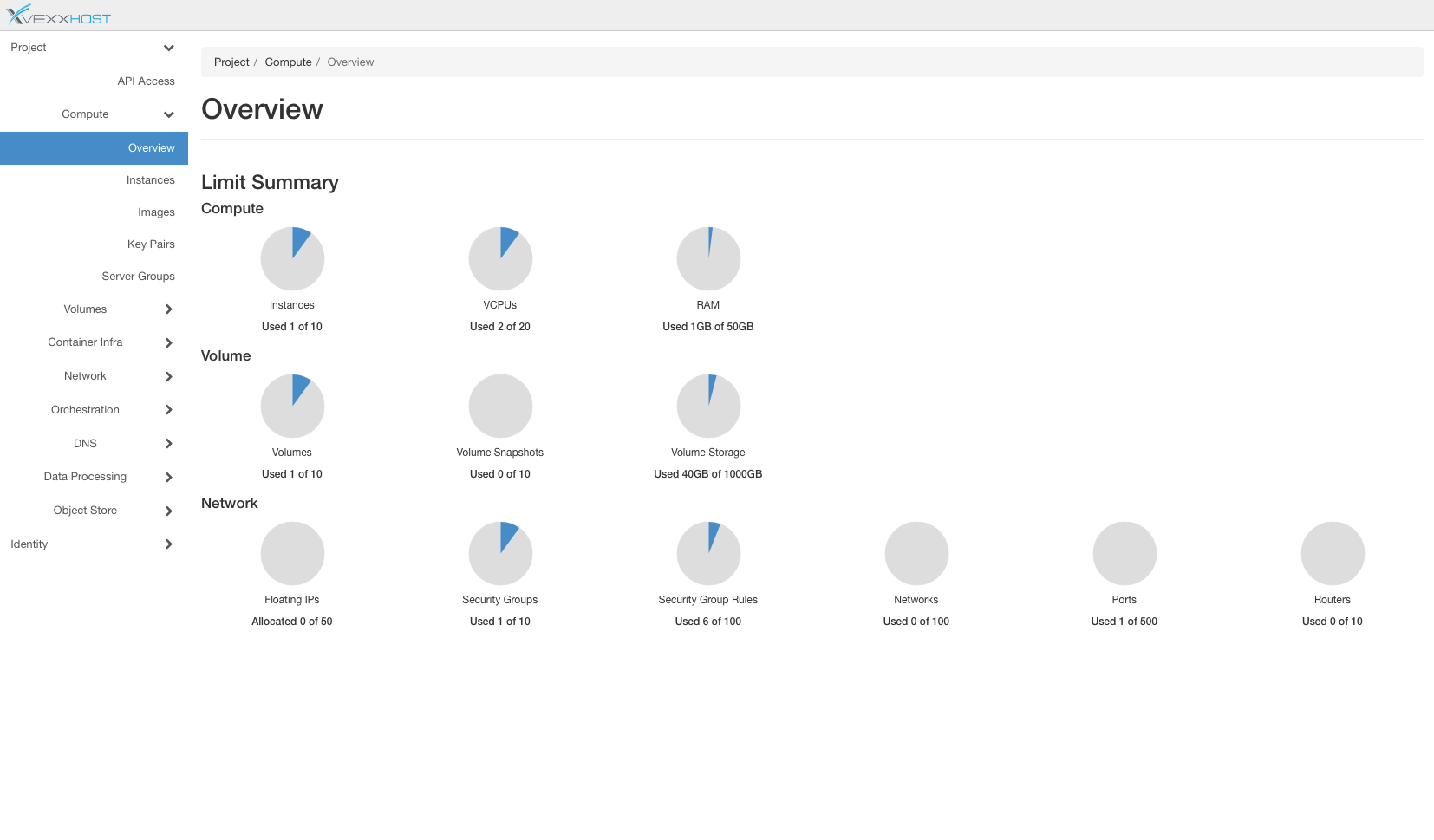 Get varying levels of hands-on expertise, customized to your needs!
Our private cloud offering comes with three different deployment models. Each model offers a different degree of service, allowing you to choose the one that is most suitable for you. Below we have a table highlighting the services that are included in each of the three models.
Fully Managed
24-month term, billed monthly
Network Architecture

Design

Implementation

Testing

Documentation

Knowledge Transfer

Access through 24/7 ticket system

Best practices

Basic Troubleshooting

OpenStack bug fixes

Pro-Active Monitoring

Upgrades

Incident Management

Security Updates
Let us do all the heavy lifting on your behalf and provide you with a fully-managed solution.
One-Time Deployment
Upfront payment for setup
Network Architecture

Design

Implementation

Testing

Documentation

Knowledge Transfer

–
–
–
–
–
–
–
–
Start your cloud journey with us and regain control of your cloud infrastructure management.
Support
24-month term, billed monthly
–
–
–
–
–
–

Access through 24/7 ticket system

Best practices

Basic Troubleshooting

OpenStack bug fixes

–
–
–
–
Let us help you in your cloud management process through best practices and additional assistance.
Get Started With
Private Cloud
White Paper: Fighting Off Certain Death with OpenStack Private Cloud
You need IT infrastructure that works now and adapts to the unforeseen changes of the future, and you need it now to get and stay competitive. While cloud growth has been massive year-over-year, you can still get ahead of the curve. VEXXHOST breaks it down for you here, and we'll give you a hint. The foundation of your cloud should be OpenStack. Now let's explore why.
Latest Blog Posts & News
Tiffanie Cloutier-Messier
The VEXXHOST team is ecstatic to announce that after a lot of hard work, we are running Train, OpenStack's 20th and latest release.
Samridhi Sharma
Zuul is a CI/CD tool that functions on a Git driven philosophy. Making limitations a thing of the past through multi-repository dependencies.
Samridhi Sharma
AnsibleFest Atlanta 2019 wrapped up this past Thursday after two days of general sessions, breakout sessions and Open Lounge activities followed by a day of workshops. The VEXXHOST team is here to share some highlights of the event!