Enterprise-Grade OpenStack Private Cloud
Starting From $400 Per Node
Get Bare Metal, Virtual Machines & Containers I
n The Same Environment
At VEXXHOST, we take the power of choice very seriously. Through our private cloud, we wanted to make sure that limitations wouldn't be something our clients have to worry about. This unique industry offering gives you and your business the option of having bare-metal, virtual machines, and containers operating all on the same environment.

Open Source Infrastructure You Can Rely On
Upstream, Certified and Fully Managed – By using & contributing upstream to open source technologies since 2011, VEXXHOST truly knows OpenStack. We can help architect and optimize your cloud strategy with OpenStack powered infrastructure, running the latest release, Rocky, and Kubernetes. By opting for open source, you'll also benefit from our fully managed solution, no vendor lock-in and significant cost savings as your entire cloud will be free from licensing fees.
Flexible Deployment Models
Complete Suite of Solutions
Cloud Servers

NOVA

Bare Metal

IRONIC

Kubernetes Containers

MAGNUM

Object Storage

SWIFT

Block Storage

CINDER

Cloud Images

GLANCE

Cloud Network

NEUTRON

Load Balancing

OCTAVIA

Big Data

SAHARA

Dashboard

HORIZON

Identity

KEYSTONE

Orchestration

HEAT
Fully Managed Infrastructure that allows you to focus on what you do best!
Full Monitoring
VEXXHOST's full, actionable monitoring benefits you through not only the preventative measures that we take when constructing our network but through our diligent system reports that are created every 5 minutes.
Live Migrations
VEXXHOST understands how critical any experienced downtime can be. That's why we make use of live migrations so that you and your company will benefit from any necessary maintenance, without having to deal with any downtime.
High Availability
You'll also be able to take advantage of our high availability based on the fact that all of our operational tools and processes are built to support it and there is a minimum of three controllers.
Continuous Upgrades
A perk you'll receive based on our involvement with OpenStack is that all upgrades and updates to their latest releases and projects are included in our service. We'll also help determine what OpenStack projects fit best into your overall strategy.
Support and Management
As a part of our commitment to customer service and our full monitoring, you'll benefit from 24/7 support and a dedicated engineer that will be immediately assigned to your case should any issues or failures occur.
Customizable and Flexible
As part of our consultation service, you'll be able to take advantage of both our extensive experience, as we'll help you design a cloud that functions specifically for your use cases, and our flexibility when it comes to your cloud and custom hardware.
Multi-Architecture Infrastructure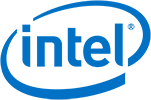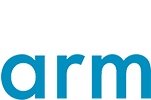 Enterprise-Grade GPUs

NVIDIA Accelerators
Leverage the Power of an OpenStack Private Cloud!
White Paper: Fighting Off Certain Death with OpenStack Private Cloud
You need IT infrastructure that works now and adapts to the unforeseen changes of the future, and you need it now to get and stay competitive. While cloud growth has been massive year-over-year, you can still get ahead of the curve. VEXXHOST breaks it down for you here, and we'll give you a hint. The foundation of your cloud should be OpenStack. Now let's explore why.
Latest Blog Posts & News
Melissa Upton
VEXXHOST has officially deployed IPv6 in our Santa Clara region for all of our public cloud users. Check it out!
Melissa Upton
VEXXHOST is excited to share that all of our regions are currently running Stein, OpenStack's latest and greatest release.
Melissa Upton
The first ever Open Infrastructure Summit is taking place in Denver this April 29th to May 1st, and it is one event you don't want to miss!