High Performance Infrastructure-as-a-Service Platform.
 Forget About Your Infrastructure Problems Today.
With our enterprise-grade infrastructure, we deliver guaranteed consistent performance throughout
our entire OpenStack public cloud.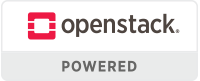 Fully Certified OpenStack Powered Cloud Solutions
Our cloud services contain OpenStack software that has been validated through
testing to provide API compatibility for OpenStack core services.
Our infrastructure is currently running Rocky — the latest OpenStack release.
 Cloud solution services that allow you to focus on what you do best!
 Get Started with our OpenStack Public Cloud!
Melissa Upton
VEXXHOST has started to open source the tooling that we use in the provisioning of reliable infrastructure. Read on to find out more about YUM, our first one!
Melissa Upton
VEXXHOST is excited to announce the latest addition to our offering: OpenStack Upgrade Consultation. Find out how our experience can be put to work for you!
Melissa Upton
We've added UEFI instance booting support, not just to our own offering, but have made it available to any OpenStack-Ansible users! Check out our blog post for more information.