High Performance Infrastructure-as-a-Service Platform.
 Forget About Your Infrastructure Problems Today.
With our enterprise-grade infrastructure, we deliver guaranteed consistent performance throughout
our entire OpenStack public cloud.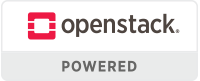 Fully Certified OpenStack Powered Cloud Solutions
Our cloud services contain OpenStack software that has been validated through
testing to provide API compatibility for OpenStack core services.
Our infrastructure is currently running Rocky — the latest OpenStack release.
 Cloud solution services that allow you to focus on what you do best!
 Get Started with our OpenStack Public Cloud!
Melissa Upton
Compliance is an integral aspect of a company's security, although it shouldn't be the only focal point. Find out how threat intelligence can make a difference in your security!
Melissa Upton
While some companies may approach application modernization solely through technology, VEXXHOST knows that the path to success lies in using said technology to support your goals - not determine them.
Melissa Upton
Adopting a multi-cloud strategy based on open-APIs can be a solid path to success, however, some things might be better managed by an expert provider.