What's new
Improving Supply Chain Image Security with Cosign
Take ownership of your infrastructure.
Tailored cloud solution for every need. Catering to solo developers, large corporations, and every scale in between, Atmosphere offers a versatile and dependable cloud experience. Opt for an on-site deployment or choose a managed cloud edition.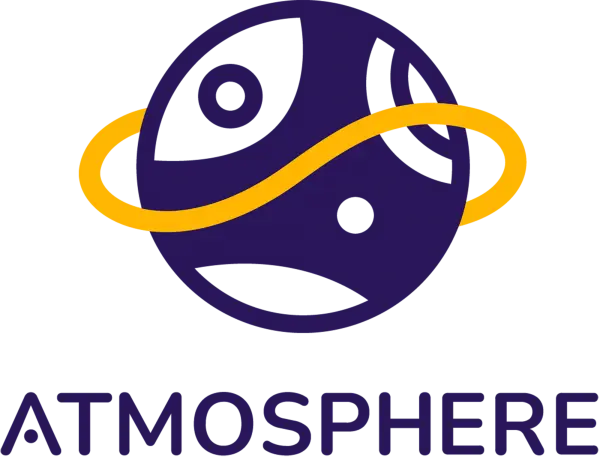 La confiance des équipes les plus innovantes au monde
Everything you need
All-in-one platform
Unlock the potential of Atmosphere. Available in Cloud, Hosted, and On-Premise editions, it offers diverse functionalities to meet distinct needs. Explore the unique features that make Atmosphere a preferred choice in the world of cloud solutions.
Comprehensive Infrastructure Capabilities

Atmosphere provides a broad array of infrastructure functionalities, including virtual machines, Kubernetes, bare metal, block and object storage, load balancers as a service, and more.

Trusted and Production-Ready

Atmosphere delivers a reliable highly available certified OpenStack cloud with replicated storage built-in. It's trusted by numerous organizations worldwide and powers the Atmosphere Cloud.

Full Lifecycle Management

Beyond deploying OpenStack, Atmosphere handles day 2 operations, including logging, monitoring, alerting, and conducting native smooth upgrades, ensuring seamless cloud operation for on-premise deployments.

Best-in-class Architecture

Atmosphere's unique architecture runs OpenStack on top of Kubernetes. This setup enables simple and easy rollouts, upgrades, and health checks, providing a robust and reliable cloud environment.

Integrated Kubernetes Service

Atmosphere's Kubernetes service integrates natively with block storage using CSI and leverages Cluster API on the backend, supporting auto-healing, auto-scaling, and rolling upgrades.

High-Performance Networking

Atmosphere's robust networking service offers virtual routers, full network topology building, and supports high-performance options and off-loading for up to native 100Gbps speeds.

AI/ML Ready

Atmosphere's infrastructure supports GPUs and PCI passthrough, enabling high-performance computing for AI/ML use cases with accelerator cards for VMs, bare metal & Kubernetes.

Built with Open Source

Atmosphere is an open-source solution built using a variety of other open-source technologies, including Ansible, Helm, Kubernetes, and Prometheus.
Pick your edition.
From individual developers to multinational corporations, Atmosphere is the perfect fit for all. Its adaptability allows for deployment by anyone, even in on-premise settings, giving you total control over your cloud environment. With Atmosphere, you decide where and how your cloud operates.
Cloud public
Cloud
Cloud multi-locataire hébergé dans nos centres de données mondiaux, facturé à la minute.
Cloud privé
Hébergé
Cloud dédié mono-locataire hébergé dans nos centres de données mondiaux, facturé par mois.
Sur Site
Plateforme cloud open source hébergée dans votre centre de données, avec support ou opérations à distance.
Nuage privé
Hébergé ou sur site et personnalisable
Nuage public

Cloud OpenStack hautes performances

Solutions

L'expertise dont vous avez besoin pour toute solution de cloud computing

CE QUE NOUS FAISONS

Chez VEXXHOST, nous proposons des solutions d'infrastructure et de cloud économiques, complètes et largement flexibles, permettant aux utilisateurs de profiter de :
Nous ❤️ Open Source
🎊Atmosphere is an open source project built by us.
Atmosphere se distingue comme une plateforme open source entièrement certifiée et conforme. Avec à la fois la certification OpenStack et la certification Kubernetes, il a réussi tous les tests de conformité. Cela garantit une solution robuste, performante et fiable pour vos besoins cloud.
Learn more about Atmosphere
Explore Atmosphere's test environment for seamless VMs, bare metal, and Kubernetes deployment. Unlock cost-saving advantages with our open-source solution.
All Editions

Seamlessly deploy and manage VMs, Kubernetes clusters, bare metal, and more.
Leverage Terraform, Ansible or APIs directly powered by OpenStack & Kubernetes
Experience cost savings with a purely open source solution across the entire stack.

Hébergé

Sur Site

Integrated monitoring, logging, and alerting streamline day 2 operations powered by a modern Prometheus stack.
Benefit from built-in Ceph-powered storage solution, including options like Pure Storage and more.
Securely powered by Keycloak with LDAP support for authentication and SAML/OpenID Connect integration.
Cloud
Ready to get started with Atmosphere Cloud?
Need help getting started? Our team of experts is here to help you.