Kubernetes Enablement
Integrate Kubernetes Into Your Existing OpenStack Private Cloud.
Fully Managed
Take advantage of our expertise and Certified Kubernetes.
---
Deployment

Regardless of whether you're using virtual machines or bare-metal, VEXXHOST can quickly deploy our Certified Kubernetes on your system.

Management

VEXXHOST's fully managed Kubernetes Enablement offering means that users also benefit from our extensive support, upgrades, monitoring, and incident management.
Seamless Integration
Easily integrate Kubernetes with various OpenStack services for enhanced functionality.
---
Block Storage

Through integrating with Cinder, users can provision persistent volumes which ultimately don't rely on the lifecycle of their bound pod.

Keystone

The Kubernetes integration with Keystone makes it possible for users to authenticate their clusters using their existing OpenStack username and password.

Load Balancers

With OpenStack's Load Balancers service integrated with Kubernetes, users can employ an external load balancer that exists in front of the Kubernetes service, creating an external IP that can be accessed and will distribute traffic amongst the pods.
Latest Release
Our users have the assurance of the availability of the most up to date versions of Kubernetes and Magnum.
---
Version Availability

Select the version of Kubernetes that suits your needs as well as your environment. We offer the latest Kubernetes release,1.27, as well as previous versions.

Continuous Upgrades

With our level of commitment and contributions to OpenStack technology, our users can rest easy, knowing that they will have immediate access to the latest releases.
Constant Monitoring
Never lose sight of the health of your environment with VEXXHOST's full monitoring.
---
Optimal Environment Health

With our offering, users are guaranteed constant monitoring of their system every five minutes. So no matter what, VEXXHOST can ensure that your environment is operating within optimal parameters.

Incident Management

VEXXHOST also provides incident management so that should any issues arise, our team is immediately alerted and can begin restoring service instantly.
OpenStack Powered
Take advantage of open-source technology through VEXXHOST's usage of OpenStack technology.
---
OpenStack Certified

VEXXHOST is not only a provider of Certified Kubernetes but is also certified by the Open Infrastructure Foundation, meaning that we are exceptionally skilled and well versed in all of their projects and service offerings, including Magnum, their container project, which we use as the foundation for the delivery of our Kubernetes Enablement offering.

No Vendor Lock-In

VEXXHOST's open-source technology also ensures that users will never be locked into any service.
Upstream Kubernetes
Take the worry out of applying out-of-date or buggy code with upstream Kubernetes.
---
Mainline Code

VEXXHOST only makes use of upstream Kubernetes, ensuring that the code delivered is from the official version of the projects.

Maintenance & Updates

Through the use of upstream Kubernetes, users can easily transition to the latest updates, ensuring their code's maintenance.
We ❤️ Open Source
Atmosphere stands out as a fully certified and conformant open-source platform. With both OpenStack powered certification and certified Kubernetes, it has passed all conformance tests. This guarantees a robust, high-performance, and reliable solution for your cloud needs.
Expert Consulting for OpenStack and Kubernetes
Address the technical complexities of cloud infrastructure with the guidance of seasoned professionals. Our expertise in OpenStack and Kubernetes ensures your cloud operations are efficiently managed, optimized, and resilient.
Receive a customized, one-time deployment of Atmosphere, tailored to your business needs.
Round-the-clock availability of expert assistance for continuous support.
Leverage strategic network architecture for business scalability and efficiency.
Expert guidance for effective planning and execution of cloud deployments.
Ensure stability and efficiency with expert assistance on day 2 operations.
Seamless navigation through complex OpenStack upgrades with professional support.
Emergency Support
Experiencing a critical incident? Indicate the urgency in your message for immediate 24x7 emergency support. Your request will be prioritized, ensuring a rapid response to maintain the resilience of your infrastructure.
More about Kubernetes
---
Download White Paper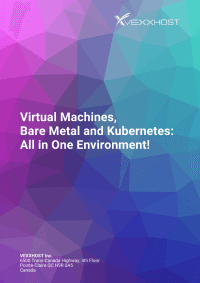 Stop Merging Broken Code
Learn how Zuul's Project Gating feature could save you so much time patching up broken builds.