Compute
Experience lightning-fast virtual machine and bare metal provisioning with advanced features like GPU instances and nested virtualization. Benefit from broad network offloading features and native IPv6 support. For hosted and on-premise editions, enjoy extended capabilities including PCI passthrough, custom flavors, and live migration to meet specialized requirements.
Public Cloud
Cloud
Multi-tenant cloud hosted out of our global datacenters, billed per minute.
Private Cloud
Hosted
Single-tenant dedicated cloud hosted out of our global datacenters, billed per month.
On-Premise
Open source cloud platform hosted in your datacenter, with support or remote ops.
Simplify Operations
Empowering Your Infrastructure with Comprehensive Solutions
Experience the power of rapid provisioning, multi-architecture support, GPU capabilities, network offloading, and more. Our Compute Service is designed to deliver performance, flexibility, and control.
Virtual Machines

Rapidly create and manage virtual machines, providing a flexible and scalable environment to meet your specific needs and workloads.

Bare Metal

Efficiently manage physical resources with the ability to provision baremetal resources, providing high performance for resource-intensive tasks.

Multi-Architecture

Accommodate diverse workloads with compatibility for multiple architectures including x86 and ARM, offering versatility for computing needs.

GPU & vGPU

Optimize resource-intensive tasks with dedicated GPU instances. Enable a variety of use cases with vGPU support.

Network Offloading

Expedite data processing with SR-IOV, DPDPK, and ASAP2, enhancing the performance of your cloud.

Custom Flavors

Tailor cloud resources to fit your specific needs, offering flexibility and control over the computing environment.

Live Migration

Maintain continuous operation with the ability to move running VMs without downtime, offering flexibility in resource management.

IPv6 Ready

Stay ahead with services offering native support for IPv6, ensuring your cloud infrastructure aligns with modern network standards.

Nested Virtualization

Operate a virtual machine within another, enhancing resource utilization and offering greater flexibility.
Get your system up and running in under 30 seconds flat

️️Global Coverage
All of our public cloud services are available across our strategically located datacenters, covering the United States, Canada and Europe, with strong local connectivity to minimize latency to your infrastructure.

️Pay-As-You-Go
No complicated payment structure. You're simply charged for your usage, down to the minute. If your server continues to run for over a month, you get our discounted monthly rate applied automatically.

️Open Source at ❤
We've built our cloud from the ground using open source, with no local forks. Everything we deploy is contributed upstream. We also sponsor open source foundations & many projects (such as curl!) for CI resources.
Find the perfect cloud server size that fits your needs.
With nearly 15 years of experience in providing infrastructure, we've learned that no application or use-case is the same, so we've decided to offer multiple tiered types of servers (also known as "instance types" in cloud jargon).
TESTING
Starter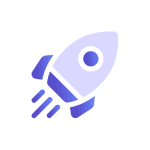 Starter servers are low-cost, general-purpose instance types that provide a small burstable portion of virtual cores and 2 gigabytes of memory per virtual core.
Optimized for: Burstable workloads such as low traffic web servers (blogs, forums, CMS), small databases, development or test systems, code repositories, and prototype systems.
PRODUCTION
Standard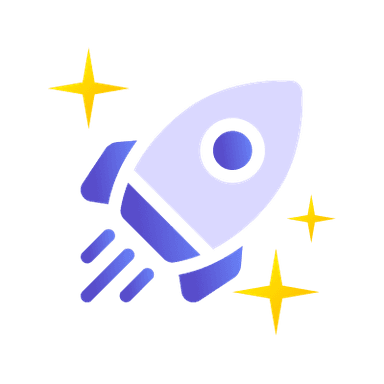 Standard servers provide cost-effective & class-leading computing with dedicated physical processor threads and 4 gigabytes of memory per core.
Optimized for: High-performance CPU-bound workloads such as the production of web applications, e-commerce websites, enterprise applications, or CI/CD build systems.
PERFORMANCE
GPU
GPU cloud servers provide you with production-level high-performance computing. These servers deliver powerful virtualized NVIDIA K80 GPUs.
Optimized for: Heavy workloads such as high-performance computing (HPC), artificial intelligence (AI), or machine learning (ML), run by researchers, data scientists, and developers.
Grow beyond your servers
On-demand products are readily available to help you from easily attaching more storage to load balancing.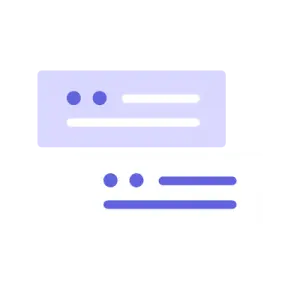 Block Storage
Only pay for the block storage you need by adding volumes to your instances based on your app's requirement.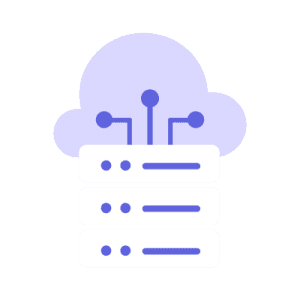 Object Storage
Easily access our quick, scalable, and secure object storage solution to confidently store any data you need. Load Balancers
Distribute workloads across multiple computing resources to eliminate interruptions in a quick and easy manner.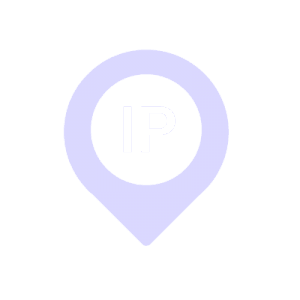 Floating IPs
Effortlessly enable IP blocks and configure multiple IP addresses to your cloud server while allowing for failover.
Limitless Server Image Options
Operating Systems
Spin up an instance with a choice list of operating systems. Select the OS that fulfills your requirements and get started quickly.
Ubuntu

CentOS

Debian

Fedora

CoreOs
Custom Images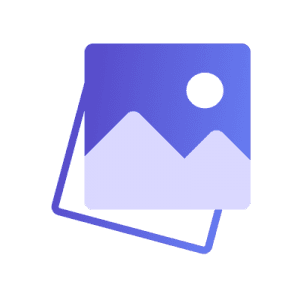 Upload your own images to launch VMs and get more flexibility by uploading your own customized operating system, external snapshot image in RAW format, or virtual appliance.
Manage your environment with ease
Cloud Firewalls
You can combine firewall rules (based on source & destination IP addresses, ports and protocols) into groups (also known as "security groups" in cloud jargon) and apply those groups into your servers. If you make any changes to these rules, your changes will propagate to all of your servers instantly. Also, the denied traffic won't even show up to your servers' network interfaces.
Snapshots
Take snapshots of on-demand images of VMs and volumes, enable backups for automatic weekly VM images, and upload custom images to create VMs with other operating systems or pre-packaged libraries. All these aspects will help you roll back to an original server configuration if need be.
Take advantage of additional features
99.9% SLA
We understand how critical downtime is. That's why we offer a 99.99% uptime SLA and credit you for any downtime experienced.
DNS
DNS records can easily be created and customized. DNS provides you with a REST API along with integrated identity authentication.
Global Coverage
Our data centers in Montreal, Santa Clara, and Amsterdam make it possible to span your cloud environment across multiple regions.
40GbE
The trailblazing speed of network connectivity will outlast all performance expectations and project goals.
IPv6
Use the most recent version of internet protocol to map your virtual machines in the cloud.
Private Networking
Enable each VM within a given hypervisor to communicate privately with one another.
Snapshot Transfer
Restore an existing snapshot to a different cluster with the option to share it with other users.
User Data
Automate package installation during initial setup through personalized user scripts.
Cluster Deployment
Launch multiple servers within a few seconds from our Cloud Console or from the command line interface via API.
Resize
Dynamically scale up or scale down any of your compute resources without any complex steps.
Enterprise SSDs
Take advantage of increased performance with enterprise-grade hardware and NVMe and SSD storage options.
KVM
Get increased security and network performance through our powerful KVM hypervisors.
We ❤️ Open Source
🎊Atmosphere is an open source project built by us.
Atmosphere stands out as a fully certified and conformant open-source platform. With both OpenStack powered certification and certified Kubernetes, it has passed all conformance tests. This guarantees a robust, high-performance, and reliable solution for your cloud needs.
Learn more about Atmosphere
Explore Atmosphere's test environment for seamless VMs, bare metal, and Kubernetes deployment. Unlock cost-saving advantages with our open-source solution.
All Editions

Seamlessly deploy and manage VMs, Kubernetes clusters, bare metal, and more.
Leverage Terraform, Ansible or APIs directly powered by OpenStack & Kubernetes
Experience cost savings with a purely open source solution across the entire stack.

Hosted

On-Premise

Integrated monitoring, logging, and alerting streamline day 2 operations powered by a modern Prometheus stack.
Benefit from built-in Ceph-powered storage solution, including options like Pure Storage and more.
Securely powered by Keycloak with LDAP support for authentication and SAML/OpenID Connect integration.
Cloud
Ready to get started with Atmosphere Cloud?
Need help getting started? Our team of experts is here to help you.