DNS
Experience seamless domain name system management with a highly flexible and scalable solution. Offering complete API access, this service enables efficient routing of end-users to internet applications, ensuring top-tier performance and reliability.
Public Cloud
Cloud
Multi-tenant cloud hosted out of our global datacenters, billed per minute.
Private Cloud
Hosted
Single-tenant dedicated cloud hosted out of our global datacenters, billed per month.
On-Premise
Open source cloud platform hosted in your datacenter, with support or remote ops.
Effortless DNS
Streamline Your DNS Management with DNSaaS
Manage your DNS records effortlessly with our DNS Service. Experience reliable, scalable, and secure DNS management tailored to your needs.
Easy Management

Effortlessly manage your DNS records with our user-friendly interface. Save time and simplify DNS management with robust automation capabilities.

Reliable Service

Experience highly reliable DNS service, ensuring your websites and services are consistently accessible to users.

Versatile Integration

Integrate seamlessly with various DNS backend providers such as Bind9, PowerDNS, and more, offering flexibility and compatibility.
Fully Managed
Automate the mapping and management of your IP addresses to your domains.
---
Simplified Management

With OpenStack APIs, automatically create new DNS records for your servers.

Consistent Records

Easily maintain registration records for all of your servers.
Integrates With External DNS Providers
Never worry about vendor lock-in.
---
Third-Party Integration

With OpenStack APIs users have the option of integrating with their existing or a desired external DNS provider.
Seamless Integration
Seamless integration with identity authentication.
---
Secure

Through integrating with Keystone, users can take advantage of identity authentication for increased security.
Constant Monitoring
Never lose sight of the health of your environment with VEXXHOST's full monitoring
---
Optimal Environment Health

With our offering, users are guaranteed constant monitoring of their system every five minutes. So no matter what, VEXXHOST can ensure that your environment is operating within optimal parameters.

Incident Management

VEXXHOST also provides incident management so that should any issues arise, our team is immediately alerted and can begin restoring the service instantly.
We ❤️ Open Source
🎊Atmosphere is an open source project built by us.
Atmosphere stands out as a fully certified and conformant open-source platform. With both OpenStack powered certification and certified Kubernetes, it has passed all conformance tests. This guarantees a robust, high-performance, and reliable solution for your cloud needs.
Learn more about Atmosphere
Explore Atmosphere's test environment for seamless VMs, bare metal, and Kubernetes deployment. Unlock cost-saving advantages with our open-source solution.
All Editions

Seamlessly deploy and manage VMs, Kubernetes clusters, bare metal, and more.
Leverage Terraform, Ansible or APIs directly powered by OpenStack & Kubernetes
Experience cost savings with a purely open source solution across the entire stack.

Hosted

On-Premise

Integrated monitoring, logging, and alerting streamline day 2 operations powered by a modern Prometheus stack.
Benefit from built-in Ceph-powered storage solution, including options like Pure Storage and more.
Securely powered by Keycloak with LDAP support for authentication and SAML/OpenID Connect integration.
Cloud
Ready to get started with Atmosphere Cloud?
Need help getting started? Our team of experts is here to help you.
More about Private Cloud.
---
Download White Paper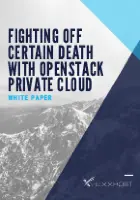 Why OpenStack
Learn about some key benefits using OpenStack