An eventful year comes to an end, which means it's time for VEXXHOST 2021 recap.
Like many organizations worldwide, VEXXHOST is adapting and growing with the challenges of the ongoing pandemic. However, compared to last year, we see that communities and businesses have managed to grow with added vigor. Team VEXXHOST has experienced many changes and has a lot more to look forward to. Without further ado, here is VEXXHOST's 2021 recap.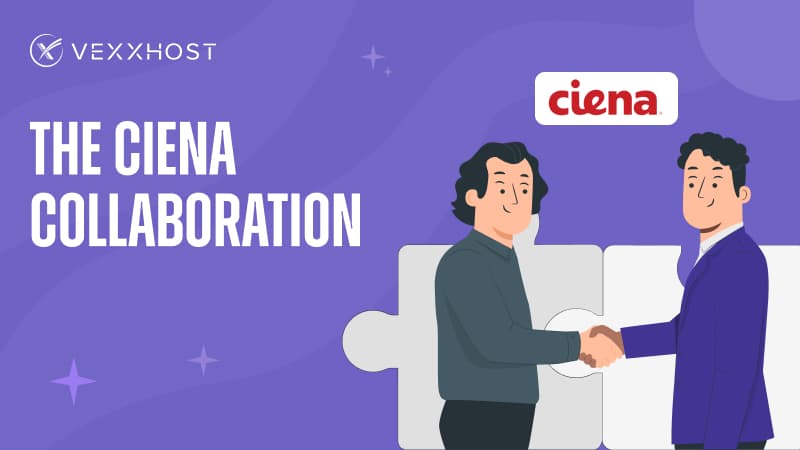 The Ciena Collaboration
At the beginning of the year, VEXXHOST was excited to announce its collaboration with Ciena under the auspices of the ENCQOR 5G partnership in Canada. ENCQOR 5G is a transformational public-private partnership focused on the research and innovation of 5G technologies. As certified specialists in hosting and management of OpenStack, VEXXHOST's contributions to ENCQOR 5G are to provide a fully managed service of the existing OpenStack cloud environment. By being the cloud computing partner of this initiative, VEXXHOST is handling the internal cloud environment for the ENCQOR Compute network supported by Ciena and ensuring that it is set up with best practices in place.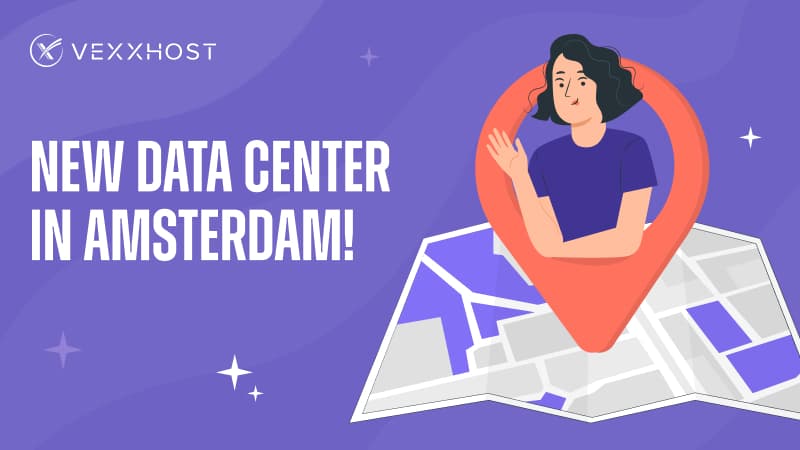 New Data Center in Amsterdam!
VEXXHOST's first public cloud region in Europe went live this year! We are now proud to have a new frontline data center in Amsterdam, our third global region after Montreal, Canada, and Santa Clara, California. The new region provides high connectivity, efficiency, security, and reliability standards as our North American data centers.
Furthermore, the new public cloud features all the latest hardware VEXXHOST operates with and offers our new aggressive pricing. With the enterprise-grade infrastructure in place, the cloud also features a software ecosystem around it, supported by Ansible and Terraform OpenStack integrations. The facility is built to Uptime Institute Tier 3 standards and is ISO 50001, ISO 27001, ISO 14001, ISO 9001, OHAS 18001, PCI/SOC, and AMS-IX certified. An expert team is also available 24×7 on-site, performing a wide range of management, maintenance, and troubleshooting tasks. You can learn the complete details from our official press release.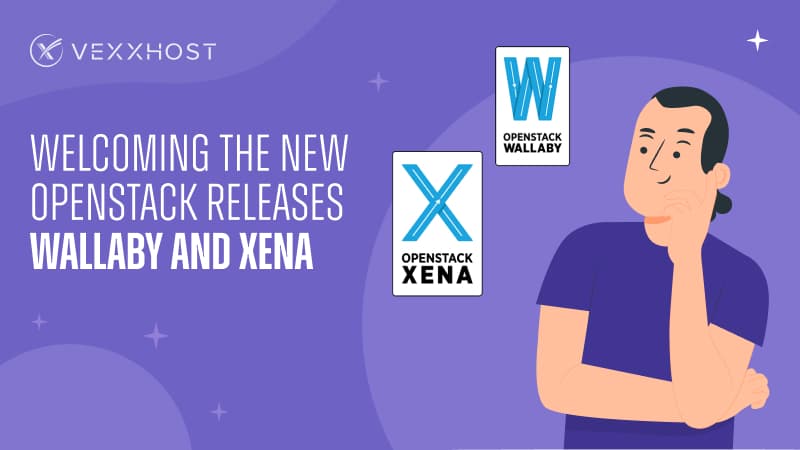 Welcoming the New OpenStack Releases - Wallaby and Xena
OpenStack Wallaby was released on 14 April 2021. It was the 23rd version of the widely deployed open source cloud infrastructure software, OpenStack. Since the first release of OpenStack in 2010, the infrastructure platform has had new versions released every six months or so. The Wallaby release brought about a wide range of improvements to the OpenStack core, making it even more reliable and stable. The software's cross-project integration capabilities with other open source projects have also been significantly improved.
The next and the latest OpenStack release, Xena, happened on 7th October 2021. The Xena release includes highlights such as support for new hardware features, improved component integration, and technical debt reduction to help maintain OpenStack's stable and reliable core.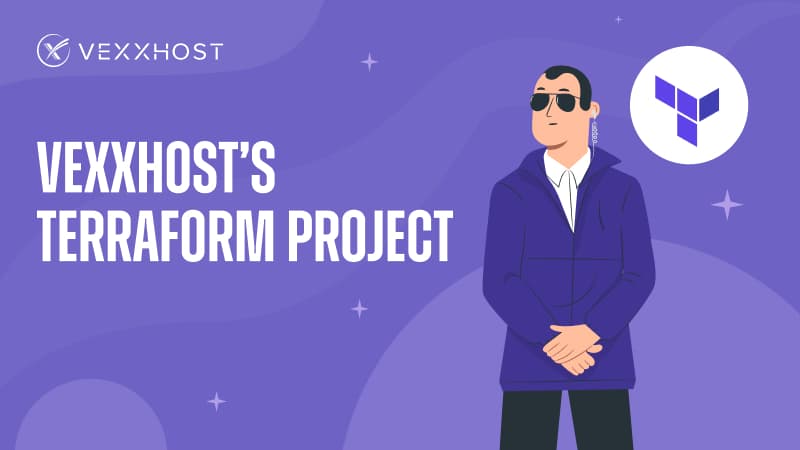 VEXXHOST's Terraform Project
For users with an OpenStack cloud, we developed a module to take advantage of. This module allows users to bootstrap an OpenStack cloud by adding images to some of the most common Linux distributions from their official release sites. Individuals and teams can use and install custom solutions that are needed or restricted in some cases by the Linux distribution and version that their servers run on. You can also use this module to build a collection of the most recent and popular images into your OpenStack cloud, public or private.
The Terraform code is available in the GitHub public repository.
This is the same tooling used to deploy OpenStack images for the VEXXHOST public and private cloud offerings. If you want to add an image to our public catalog, you can submit a pull request to our repository. Once it is approved and merged, the image should appear in our clouds. If you would like to learn more about our project or IaC, check out our blog post on the same.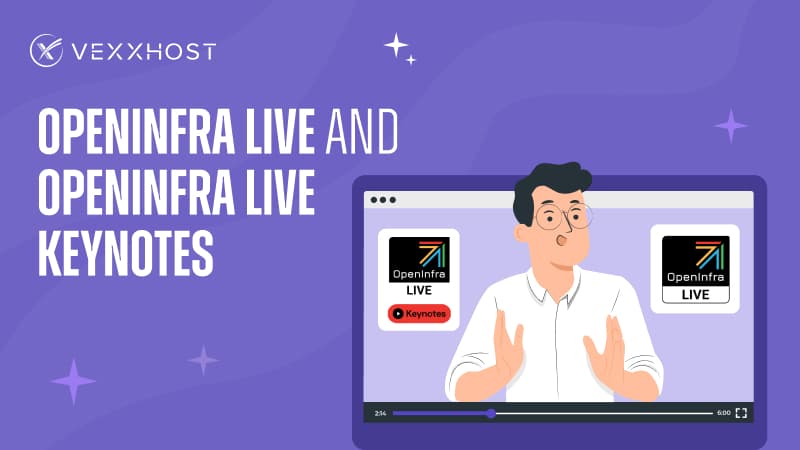 OpenInfra Live and OpenInfra Live Keynotes
OpenInfra Live is a weekly hour-long series sharing production case studies, open source demos, industry conversations, and the latest updates from the global open infrastructure community. As avid users and contributors to open infrastructure, team VEXXHOST has participated in several of these episodes, including: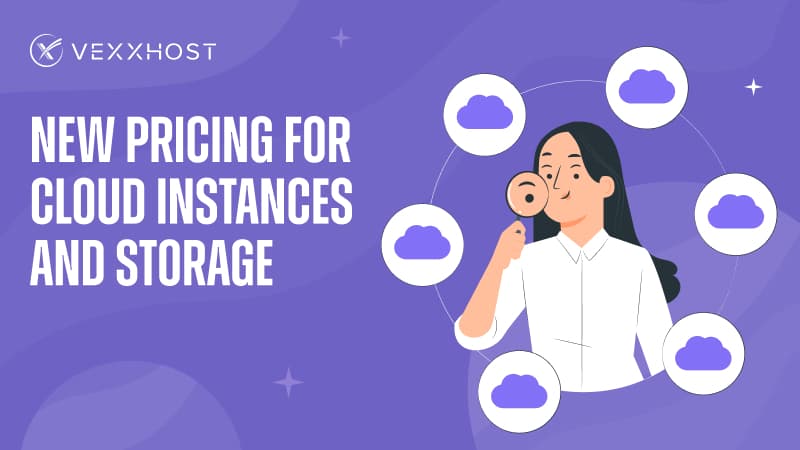 New Pricing for Cloud Instances and Storage
Our 'Starter V3' instance type package has introduced a new pricing structure, allowing our users to work on an OpenStack-powered public cloud, starting from as little as $7.50 a month, across all our public cloud regions in Montreal, Santa Clara, and Amsterdam. We started offering a comprehensive set of predefined instance configurations, ranging from a single vCPUs with 2 GB of memory to 96 vCPUs and 192 GB of memory, allowing us to cater to business workloads of all shapes and sizes.
Furthermore, our highly reliable, customizable, and scalable enterprise-grade block storage has witnessed a significant price drop. The ongoing rates have been slashed down from $0.10/GB per month to $0.05/GB per month. Our NVMe storage is reliable as the storage units are housed separately from the instances, so data security is maintained even if the instance is lost.
Learn more about our latest pricing to get the best out of VEXXHOST's services.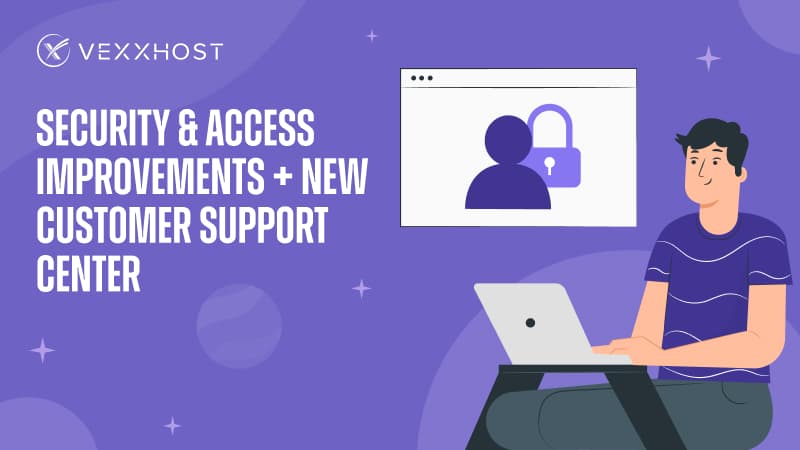 Security & Access Improvements + New Customer Support Center
Recently, we announced some important security and access improvements and a brand new Customer Support Center to help improve the user experience for all our customers.
We have now introduced single sign-on across all our services, including our OpenStack public cloud. Our customers have requested this feature for a very long time, and we're finally able to deliver it to all of them and provide the best possible interaction and service through our cloud.
The new customer support center will help users to view/open/close tickets and access the Help Center for quick tips. The new customer support center will be accessible through the same client area that existing users are familiar with. The current user experience will not change, but tickets will be sent from a different platform.
Thank You, Supermicro, Mist, & Cloud Mercato
Supermicro is a global leader in high-performance server technology, computing, and innovation. We partnered with Supermicro and chose the 2nd AMD EPYC Generation processors to run their servers. By selecting the Supermicro A+ server, we enable our customers to expand their cloud workloads seamlessly. Supermicro published a success story/case study featuring VEXXHOST, and we were so glad to be featured.
Mist, an open source multi-cloud management platform, added support for VEXXHOST with their new Mist v4.6. The fact that VEXXHOST's APIs are 100% compatible with the community version of OpenStack proved extremely helpful for their testing. Mist can now run their OpenStack test suite using their VEXXHOST public cloud account and don't have to maintain additional environments.
For the second year in a row, Cloud Mercato, a research firm doing comprehensive cloud market studies and publishing them for the benefit of the community, has included VEXXHOST in a benchmark published by them. The new benchmark included our European operations, and we were happy to collaborate with the team and provide necessary assistance.
We thank the teams at Supermicro, Mist, and Cloud Mercato for supporting us. It was a pleasure working with you! We are looking forward to more such collaborations in the future.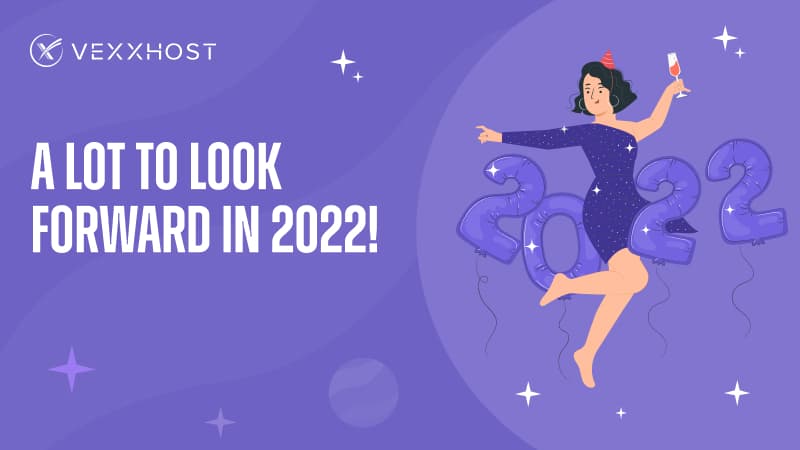 A Lot to Look Forward in 2022!
In 2021, team VEXXHOST had a great, productive year full of growth and new opportunities. We have a lot to look forward to in 2022 (including the OpenInfra Summit in Berlin) and a great many exciting announcements lined up for you.
All in good time. We are very excited. Have a great New Year, everyone!