High-Performance OpenStack Virtual Machines Deployed in Less Than 30 Seconds.
Build and launch applications quickly and efficiently on our high-performance cloud computing infrastructure. Our cloud servers, based on OpenStack Project Nova, offer you all the power, resources, and flexibility needed to run your production workloads. The all-solid-state redundant storage platform and the fully automated unique server provisioning system ensures that all your infrastructure requirements are met, using the highest level of processor and disk performance, automation, and reliability.
Highly Available
Users can benefit from our efficient and effective virtual machine deployment.
Redundancy For Your Data

Our fully centralized storage infrastructure replicates your data across multiple machines to ensure maximum availability and reliability of your data. It allows maintenance operations on our physical infrastructure without impacting your servers.

Quick On-Demand Deployment

Our virtual machines are highly available, ensuring a literal on-demand service. We provide virtual machines deployment within 30 seconds, so you never have to deal with delays.
Compatible With Multiple Architectures
Employ our virtual machines with the architecture of your choice.
x86

Its virtual machine extension can enable a platform to function as multiple virtual systems, each capable of running operating systems and applications in separate partitions.

aarch64

Developers building for Arm now have access to highly performant, readily available virtual machines. The Arm architecture consumes less power and requires less cooling. A wide variety of open-source software supports it, too, reducing licensing fees.
GPU Instances
Take advantage of enterprise-grade GPUs for your compute-heavy use cases.
Enterprise-Grade

Our GPU instances use enterprise-grade NVIDIA Tesla K80 accelerators. Each GPU provides 12 GiB of memory (accessible via 240 GB/second of memory bandwidth), and 2,496 parallel processing cores.

Local Storage

To deliver unparalleled speed and differentiate itself as an industry leader, the hardware also includes PCI Express NVMe SSD local storage making this already powerful solution, incredibly fast and performant.

Fully Dedicated

Our GPU instances offer you both fully dedicated GPUs and CPUs. By not overselling GPUs and CPUs and providing dedicated instances, your instances are physically isolated from other clients.
Enables PCI Passthrough
Provides users with access to PCI Passthrough.
Reconfigures GPUs

PCI Passthrough works by users hardwiring their GPUs so that the operating system no longer needs to sit in the middle of the physical network.

Minimize Performance Losses

Enabling the device to communicate directly with the virtual machine avoids any hindrance to performance caused by the initial going through the operating system.
Extensive OpenStack Integrations
Enjoy seamless integrations with many of OpenStack's core services.
Networking Service

Through integration with OpenStack's Networking service, users can benefit from a layer of virtualized network services that provide the ability to architect their virtual networks.

Block Storage

With Cinder, users can provision volumes for their virtual machines quickly.

Image Storage

Glance, OpenStack's Image Storage service, simplifies the process of starting up servers, on-demand.

Key Management

With Key Management integration, users will benefit from additional security through its verification of image signatures, as well as uncomplicated authentication with its ability to unlock encrypted volumes automatically when booted.
Facilitates Remote Access
Simplified and secured access to your virtual machines.
Real-Time Viewing

Through our ssh login, users gain access to a separate window that gives them the equivalent of a secured physical connection to their virtual machines.
Download White Paper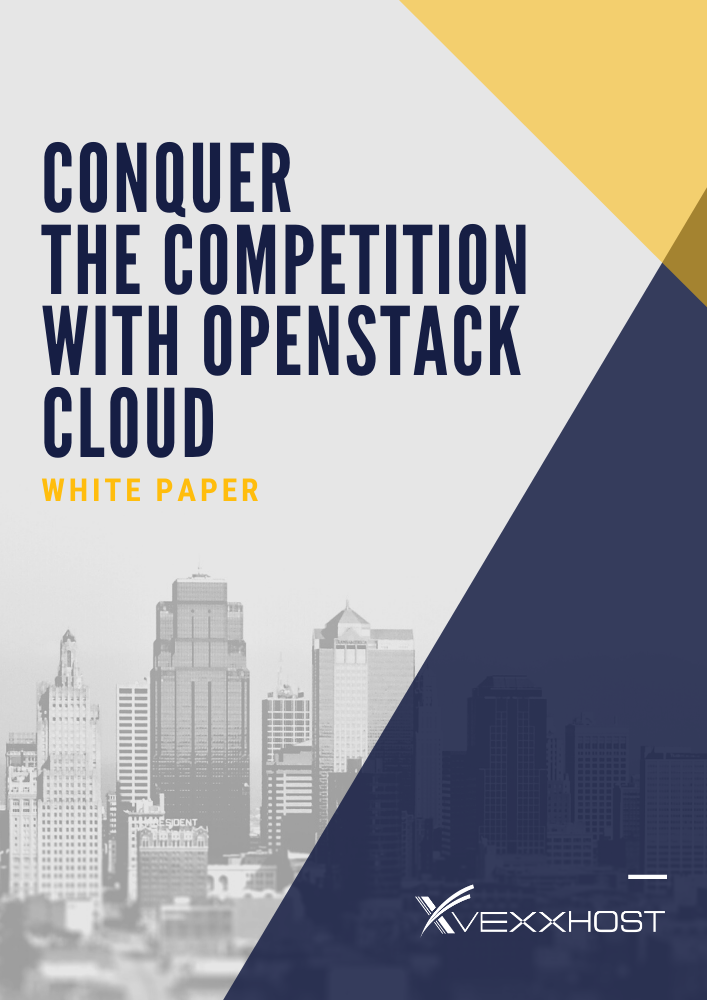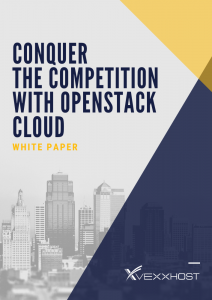 Introduction to Cloud Load Balancers
VEXXHOST's Load Balancers ensures optimal application and content delivery by distributing workloads across multiple computing resources and instances. 
LATEST BLOG POSTS & NEWS

.