As OpenStack turns 10, VEXXHOST is here to honor the presence of the community by revisiting some fun and impactful milestones over the years.
OpenStack's journey began in 2010 – shoutout to RackSpace and Anso Labs for converging their efforts ten years ago which formed the base of OpenStack. If it weren't for their grit and passion to open source the code, we wouldn't be where we are today.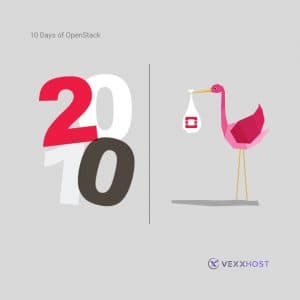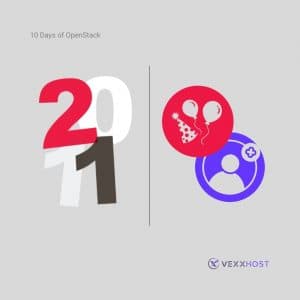 Well, VEXXHOST wasn't too late in joining in on the fun. With the second release of OpenStack, Bexar, that came out nine years ago, VEXXHOST adopted OpenStack as a base for our cloud infrastructure services. It was definitely a special year for us as we have grown alongside OpenStack ever since!
Two years into OpenStack, the OpenStack Foundation was formed. As an attempt to empower, protect and add more shared resources to OpenStack, a vibrant open-source community came into place eight years ago. Being a member of the Foundation has been such an honour and pleasure for the VEXXHOST team.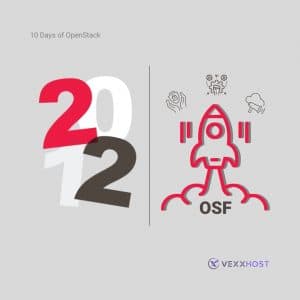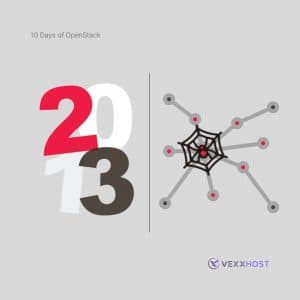 Neutron, OpenStack's networking as a service, took a front seat among OpenStack projects seven years ago. Feels like just yesterday, but with new releases and upgrades made available by OpenStack, Neutron is an essential part of OpenStack cloud infrastructure.
OpenStack's path and presence were soon being felt worldwide. Six years ago the first OpenStack Design Summit took place in Paris. It is notable as the inaugural event for the SuperUser Award ceremony. It would be hard not to flex about VEXXHOST winning the same award in 2019 at the Denver Summit.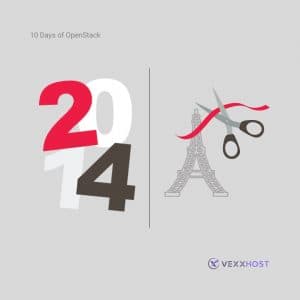 The global network of OpenStack gained traction, and the community, along with the Foundation staff, made great strides toward cloud interoperability. The mission began five years ago and our team is proud to have supported the OpenStack community in driving adoption by launching the first interoperability testing program for OpenStack Powered products, including public clouds and distributions.
Let's not forget the first OpenStack Days, from four years ago, that took place in New York. The first of many OpenStack Days that brought the community closer all over Canada, Australia, and Tokyo, to name a few of the many countries where OpenStack is now deployed.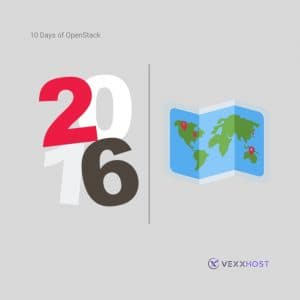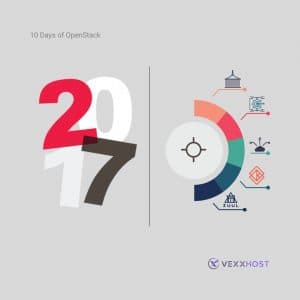 Three years ago, the OpenStack Foundation spread its wings and embraced some strategic focus areas like container infrastructure, CI/CD and Edge Computing. OpenStack Foundation kick-started the initiative with pilot projects in these areas that are now better known as Kata Containers, Zuul and the Edge Computing Group.
Soon after, OpenStack came out with its 18th release Rocky. This was a significant milestone for the VEXXHOST team as we were running the release on the day of the launch itself, two years ago. We have maintained our momentum by doing the same for OpenStack's 19th and 20th releases, too!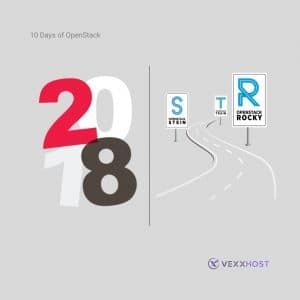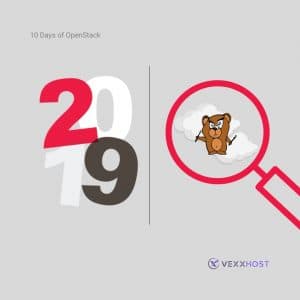 No one is a stranger to the role Ironic, the bare metal project, plays to OpenStack deployments. It was one year ago that the OpenStack Foundation launched the OpenStack Bare Metal Program to bring more attention to its usage in an Openstack cloud and encourage collaboration.
The past ten years have been instrumental in making the Openstack community what it is today. Every stakeholder of OpenStack has walked the path of collaborative development and we are all extremely excited to be here today to celebrate OpenStack's big day. With immense gratitude, the VEXXHOST team would like to wish OpenStack a very HAPPY BIRTHDAY!