Container Services
Take Advantage of VEXXHOST's High-Performance Containerized Application Management Offerings.
Included for FREE

with every cloud account
As an OpenStack powered and open-source supporting company, VEXXHOST is proud to offer our users a container service solution that is compatible with multiple container platforms.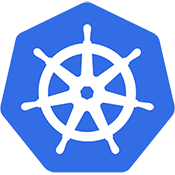 Because VEXXHOST is an open-source enthusiast powered solely by OpenStack technology, it has always been important to us to offer a platform that enables the option of both Kubernetes and OpenStack, not just one or the other. That is why our CloudConsole houses OpenStack services, as well as Kubernetes, giving our users quick and easy access to both high-performing solutions.
VEXXHOST's certified Kubernetes combine into logical units the containers from which applications are made for easy management and discovery. We are also hosting model agnostic, meaning that regardless of whether our users are consuming our public, private, or hybrid cloud, they only have to write once, and their application will run on any infrastructure model.