Discover
Edge Computing

Find out how network performance increases through reduced latency.
Brief History
The origin of edge computing can be traced back to the 1990s when Akamai launched its content delivery network. It is now among the largest computing platforms but in order to set it up, nodes were scattered geographically to be closer to end-users. Edge computing expanded on this concept and enabled the nodes to perform computational tasks.
Although the idea of edge computing was conceptualized three decades ago, the service did not become popular until very recently. In the meantime, cloud computing saw a massive rise in use cases and became a sought after technology for business success. One can say that it was on the basis of this that edge computing witnessed another rise in demand. Organizations recognized these trends and the various prospects and challenges that came with edge solutions and adapted accordingly.
Edge Computing Now
Now is the era for edge computing. The terminology, the concept, and updates such as MEC are now common knowledge in the IT industry. Edge computing is being adopted vastly by organizations and industries with a market value of $1,756.5 million USD in 2019. These already impressive numbers expect to reach a total value of $8,294.5 million USD by the end of 2025. Our infographic representation will give you a clear view of the global growth trends in edge computing.
Edge To Cloud Paradigm
Edge to Cloud architecture is the future of complete and successful cloud infrastructure. With the widespread connectivity of an edge network, cloud services can be delivered more timely than ever before to all end users. This can significantly transform business operations for many industries that count on shorter turnaround times for their daily functions.
Both architecture forms co-exist to improve the deliverables of the other. This technology coupling is the way forward for business success.
Components of Edge Computing
Edge computing impacts day to day operations of a business in various ways. Certain features of edge computing are here to enhance the performance of your cloud environment and, in turn, your organization.
Take a look at some of the components that have been the most evolutionary.
Data Analytics On The Edge
With edge analytics, the data is collected and analyzed at the first touchpoint rather than after it is transferred to the cloud. Therefore, data is available to process right where it has been generated.
One can say that the cloud is not part of the process at all and embedded IoT devices can do all the work. However, it is important to mention that edge analytics has been developed to complement the works of cloud analytics rather than to replace it.
With edge analytics available as a service, cloud environments can shed off a significant burden off resources as data is a major occupier. With a continuous rise in how much data an individual produces, it is difficult to imagine it on the scale of industries. But with multiple entry points through edge computing, there are multiple devices in place to manage this data. Thus, edge analytics also eases database management for industries at large.
You can get an in-depth view of what edge analytics can do for your cloud environment through an extensive post dedicated to edge analytics.
Keeping The Edge Network Secure
Each device or sensor on the edge network has its own risks and vulnerabilities. Therefore, edge security is not centralized as they have their own dedicated security measures which are not linked to that of the central data centre or primary cloud environment.
Having devices and sensors on the perimeter of your cloud network can pose a major security concern. But, at the same time, this distributed nature of edge computing has a hidden benefit. Since data travels short distances for processing, there are transmission points that can be intercepted. Additionally, as most data resides at the edge of the network, the central data centers are less likely to face security threats. Therefore, core operating systems are kept safe and secure.
Even though there is an advantage to edge security, keeping the entirety of the network safe is no walk in the park. Numerous edge security best practices need to be put in place to ensure that no entry points are left unchecked.
Stay GDPR Compliant With Edge Computing
There are certain implications that occur when a company gains access to personally identifiable information from a consumer. Any such data falls under GDPR and must be protected. Different industries require different kinds of information and have their own methodology of collecting it. But all of it is collectively stored in the cloud.
With more and more data collected virtually, enterprises are turning to edge computing to help them avoid running the risk of being non-compliant. Edge computing hands the control of any personal data back to the consumers themselves.
The distributed edge network put in place decentralized security practices, which can be adjusted to best suit both your business needs and the privacy preferences of your consumers. Additionally, through devices on the edge, there are fewer interception points that are a threat to security.
There are several other ways in which edge computing can make your company GDPR compliant and gain the absolute trust of consumers. Follow in the footsteps of some industries that are implementing edge computing to keep sensitive data secure.
Edge Computing & 5G
Edge computing is bringing the convenience of cloud computing to everyone and, in a somewhat similar manner—so is 5G! 5G brings advancements that are near impossible with current network connectivities. With the power of low latency and flexibility, the combination of edge computing and 5G brings with it major technological advancements for all.
The amalgamation of the two makes cloud services available in rural and remote regions, further extending coverage to enterprise mobile customers. The impact of 5G in cloud computing and the transformations it is set to bring about will bring you closer to your cloud.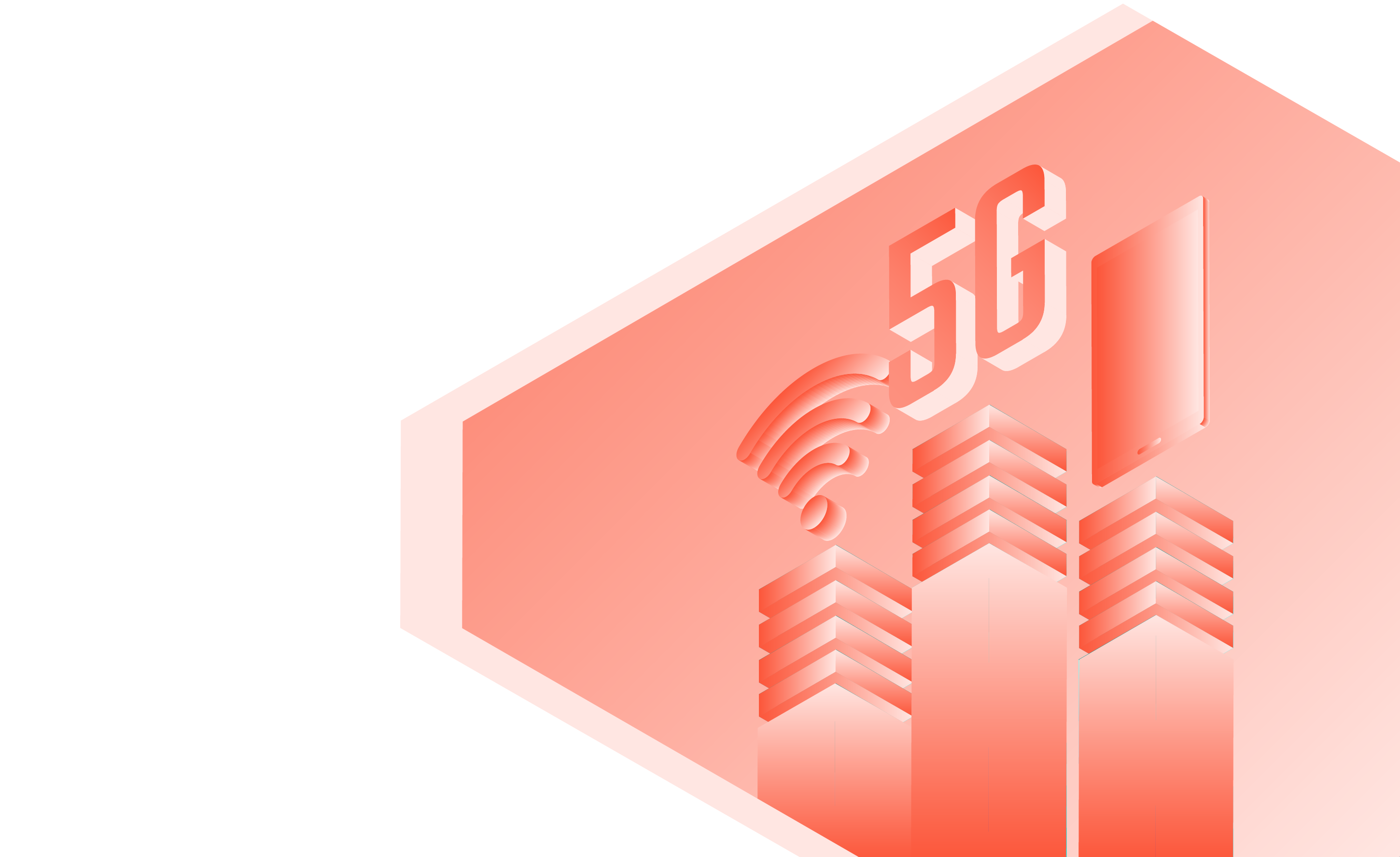 OpenStack Paving Its Way to The Edge Network
Three years ago the OpenStack Foundation embraced areas outside of the OpenStack software leading to the creation of the Edge Computing Group. Since then the Foundation, members of the group and community have strived to make OpenStack and integral part of the edge network.
From identifying areas of innovation to upcoming challenges, the group has done extensive research on different use cases of edge computing. As OpenStack is among the leading distributed software out there, it is imperative for it to play a vital role in the future of edge computing. Some sectors are already deploying OpenStack in their edge network and soon it will be commonplace to do so.
Edge Computing Posts
Athul Domichen
IoT in business is a widely discussed topic these days with many enterprises weighing its advantages and applications. Here's more on the topic.
Athul Domichen
VEXXHOST has published a lot of content on edge computing and related topics. With our edge computing omnibus, we bring you all of those together.
Athul Domichen
Edge computing vs. cloud computing - how different or similar are they and how can enterprises use both to their advantage? Here is a look.