Simple Cloud Servers
Built for Developers. Get your cloud server setup in 30 seconds.
root@server:~# dd if=/dev/zero of=1g bs=1M count=1024 oflag=direct 
1024+0 records in 
1024+0 records out 
1073741824 bytes (1.1 GB) copied, 1.18119 s, 909 MB/s
root@server:~# dd if=1g of=/dev/null bs=1M count=1024 iflag=direct 
1024+0 records in 
1024+0 records out 1073741824 bytes (1.1 GB) copied, 0.67829 s, 1.6 GB/s
root@server:~# echo "1.6 GB/s read and 900 MB/s write disk throughput" 
developer_board
1GB Memory
$5/month
Limited Time Special Offer: Offer Available for Next Sign Ups
Get a 50% Discount on Your Cloud Server
LOOKING FOR ADVANCED INFRASTRUCTURE?Get full OpenStack® API access, hourly usage based billing, advanced cloud computing features, integration with our partners for automation and leverage our entire cloud ecosystem, check out our public cloud service.
Cloud servers are highly available Linux® or Windows® servers that combine the high performance of dedicated servers & the easy scalability of virtual private servers into an easily managed server hosting service on the cloud.
Enterprise Class Data Protection
Hard drives can silently corrupt data without being detected by most storage solutions used for servers. Our storage system can detect silently corrupted data and correct it automatically.
Ultra I/O Storage Platform
Our superior storage platform can deliver up to 1.4 gigabytes per second reads and 900 megabytes per second writes to disk, which is up to 10 times higher performance than typical server disk performance.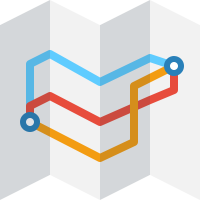 Fully Automated Server Platform
Our cloud servers are fully integrated with our hosting platform using an agent that runs inside every server. This allows you to reset administrator passwords and add/remove IPs with zero downtime.
Ultra-High Performance Platform
Our server platform has been engineered to deliver the best performance possible. From leveraging the fastest Intel® Xeon® processors, fully performance optimized storage system and premium bandwidth.
Fully Redundant & Secure Servers
Our service is guaranteed to provide you with the best server uptime, backed up by a 100% SLA. With redundant power, storage and networking, your server will always be up and running on our cloud.
24x7x365 Technical Support
We have designed our platform to give you the full control over your server. However, our in-house support staff is always available to provide you with any assistance via email.
The Easiest & Best Way to Host a Server!
We have made getting started on the cloud easier than any other server hosting service you've used before. Typical server hosting services involve long or manual setup times, complicated control panels that lack the features that you really need to keep your server running optimally. With us, you select your server size and your server is ready within 30 seconds.
Create your account using our simple & short sign up form. The entire process takes no longer than 2 minutes and your account will be ready right away once you've completed the process.
If you are paying monthly, your server will already be setup for you. If you are paying hourly, you can create a cloud server from your control panel and you will start being charged for every hour used.
You can easily manage all aspects of your server, including: view server information, resize cloud server, add/remove IP addresses, view performance graphs, access your server console and system log.
Supported Operating Systems

CentOS

Fedora

Scientific Linux

Debian

Ubuntu

Windows Server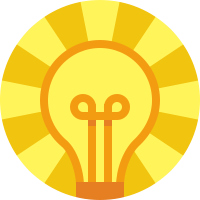 Forget Virtual Private & Dedicated Servers!
The cloud is the latest server hosting technology currently available in the market. Typical virtual private servers or dedicated servers end up being more expensive, less redundant and provide less performance. With cloud servers, you have far more overall performance, redundancy and easier management, all at a lower cost!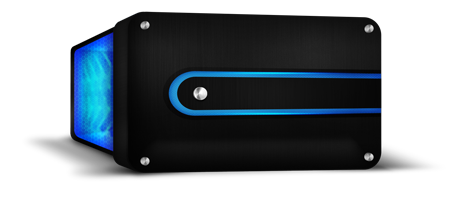 Virtual Private Servers
Suffer from noisy-neighbour issues, one customer with heavy resource usage can slow all servers running on the same node.
Lack easy scalability. Upgrading or downgrading a server involve manual procedures which are all fully automated on the cloud.
Are typically over-sold on capacity, giving your server poor overall performance. Cloud servers are never oversold.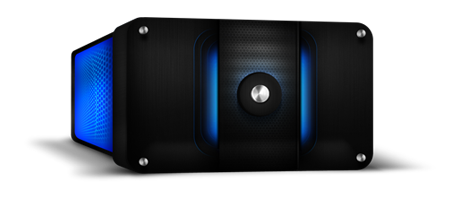 Dedicated Servers
Do not have any redundancy in-place, unless you pay a big premium for it, making it more expensive than cloud servers.
Are extremely expensive to deliver high performance, costing up to 2-4x times for the same performance of a cloud server.
Take a very long time to provision, require manual intervention in event of server issues failures, limited server power controls.
Control Panel
We provide you with the best tools so you can manage your cloud server. With unique features such as rebootless password resets and IP address configuration changes.Our control panel has been designed in-house by our engineers to offer the most advanced management features at the easiest way possible.
Simple & Predictable Pricing: Pay as You Grow
We've ensured that we give you the best possible price for your cloud server while giving you all the functionality of a premium price. All servers are deployed and ready to use within 30 seconds. All of our services are backed up by our 30-day, no questions asked, money-back guarantee. We'll even help you migrate your old server to our service, for free.
Monthly

Hourly

Please note that the discounted price will only appear during checkout.
Originally $10/month $5
/mo.
2vCPUs
1GB Memory
40GB Disk
4TB Transfer
Originally $20/month $10
/mo.
4vCPUs
2GB Memory
50GB Disk
5TB Transfer
Originally $40/month $20
/mo.
4vCPUs
4GB Memory
100GB Disk
6TB Transfer
Originally $80/month $40
/mo.
8vCPUs
8GB Memory
200GB Disk
10TB Transfer
Originally $160/month $80
/mo.
8vCPUs
16GB Memory
400GB Disk
18TB Transfer
Originally $320/month $160
/mo.
16vCPUs
32GB Memory
800GB Disk
24TB Transfer
Originally $480/month $240
/mo.
16vCPUs
48GB Memory
1200GB Disk
24TB Transfer
Originally $640/month $320
/mo.
24vCPUs
64GB Memory
1600GB Disk
24TB Transfer
Originally $960/month $480
/mo.
24vCPUs
96GB Memory
2000GB Disk
24TB Transfer
Originally $1280/month $640
/mo.
24vCPUs
128GB Memory
2500GB Disk
24TB Transfer