HIGH-PERFORMANCE
CLOUD COMPUTING SOLUTIONS
Secure OpenStack Based Solutions for Enterprise & Developers
WHAT WE DO
---
At VEXXHOST, we offer cost-conscious, complete, and widely flexible
infrastructure and cloud solutions, allowing users to take advantage of:
Fully Managed Infrastructure

Flexible & Customizable Services

Enterprise Grade Security

Multiple Deployment Methods

Multi-Architecture Infrastructure

All-in-One Access To All Your Services

Comprehensive Suite Of Solutions

Support Dedicated To Your Success
MANAGED OPEN SOURCE INFRASTRUCTURE YOU CAN RELY ON.
---
VEXXHOST has 11 years of experience contributing to and using open source technologies like OpenStack and Kubernetes as the backbone of its infrastructure. Our mission is to offer you the benefits of a high-performance, community-driven, license-free solution without the hassle of managing it yourself.
POWERED BY OPENSTACK
Our solutions contain tested OpenStack software to provide API compatibility for OpenStack core services.
CERTIFIED KUBERNETES
The Managed Kubernetes offered through our cloud solutions are certified by the CNCF to ensure conformance and support of required APIs.
ABOUT VEXXHOST.
---
VEXXHOST was established as a web hosting provider in 2006, offering services from shared hosting to VPS. In 2011, the company officially transitioned to an infrastructure-as-a-service provider by offering OpenStack Public Cloud and Private Cloud services to customers. From small businesses to global companies, we deliver a high level of expertise, enabling them to not only achieve an optimized cloud infrastructure but also empowering them to focus on their core competencies.
Additionally, VEXXHOST offers Cloud Solutions to help users architect, configure, and optimize their cloud infrastructure, reducing expenses, and increasing productivity.
See how Opta Information Intelligence reduced its processing time and increased their internal operational efficiency by leveraging VEXXHOST platform
-
"On our first attempt, we ran half a trillion links across 70 nodes which took about 80-90 days. Since we moved to the new VEXXHOST's platform, it only takes 3 days!"
Jin Lee, Senior Data Scientist, Opta
EXPAND YOUR KNOWLEDGE.
---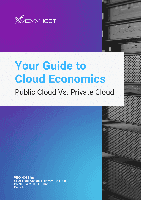 White Paper: Your Guide to Cloud Economics: Public Cloud vs. Private Cloud
Finance is a standard part of business and impacts any and all decisions made by organizations. So it's no surprise that when it comes to cloud computing and selecting a platform, companies want to not only get the best fit for their needs, but they want it to be the most cost-effective solution as well.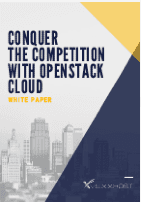 White Paper: Conquer the Competition with OpenStack Cloud
You need IT infrastructure that works now and adapts to the unforeseen changes of the future, and you need it now to get and stay competitive. While cloud growth has been massive year-over-year, you can still get ahead of the curve. VEXXHOST breaks it down for you here, and we'll give you a hint. The foundation of your cloud should be OpenStack. Now let's explore why.