Cloud Servers
High Performance OpenStack Cloud Servers Deployed in Less Than 30 Seconds.
High-Performance Cloud Servers.
Build and launch applications quickly and efficiently on our high-performance cloud computing infrastructure. Our cloud servers offer you with all the power, resources and flexibility to run your production workloads. The all-solid-state redundant storage platform and the fully automated unique server provisioning system ensures that all your infrastructure requirements are met, using the highest level of processor and disk performance, automation, and reliability.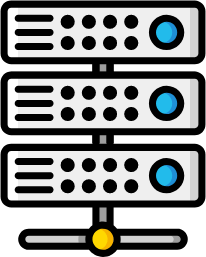 Your data deserves the utmost protection which is why cloud security is very important VEXXHOST. Our storage system can detect data silently corrupted by hard drives and correct it automatically. Along with that, our infrastructure is engineered to meet your organization's highest security requirement.
VEXXHOST's infrastructure and network offers highly reliable server uptime availability, backed up by a 100% Service Level Agreement. With redundant power, storage and networking, your server will always be up and running on our cloud.
VEXXHOST passes on to you the savings of using an open-sourced cloud infrastructure software, OpenStack. Along with competitive pricing, our pay-as-you-go model allows you to pay solely for the capacity you've consumed on an hourly basis.
Take Advantage of a Multi-Architectural Infrastructure
Our multi-architectural OpenStack infrastructure offers you the choice of Intel x86 processor virtual machines or Arm 64-bit processors virtual machine, the only Arm-based VMs with OpenStack access in the industry.
Choose between cloud instances and cloud GPU instances. Get the performance you need with enterprise-grade GPU instances.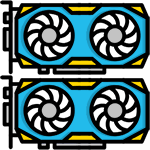 Our GPU instances use enterprise-grade NVIDIA Tesla K80 accelerators. Each GPU provides 12 GiB of memory (accessible via 240 GB/second of memory bandwidth), and 2,496 parallel processing cores.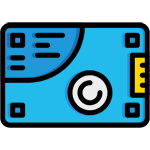 In order to deliver unparalleled speed, and differentiate itself as an industry leader, the hardware also includes PCI Express NVMe SSD local storage making this already powerful solution, incredibly fast and performant.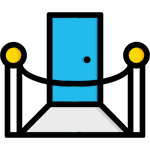 Our GPU instances offer you both fully dedicated GPU and CPU. By not overselling GPUs and CPUs and offering dedicated instances, your instances are physically isolated from other clients.
Features of our OpenStack Powered Virtual Machines

You can deploy cloud servers exactly the way you need them. With our cloud servers, you can choose between multiple types of instances, operating systems, and software options. You can select the optimal configuration of memory, disk space, and CPUs for your application needs.

Our cloud servers are engineered to work harmoniously with all our other cloud services. Leveraging other OpenStack components such as network and object storage along with our cloud servers allows us to provide high-performance and reliable solutions to fit your application needs.

Our fully centralized storage infrastructure replicates your data across multiple machines to ensure maximum availability, reliability, and durability of your data.  It permits us to perform maintenance operations on our physical infrastructure without impacting your servers.

With our cloud servers, you have full control of your instances. You can easily control and interact with root access the same way as you would any machine. Complete control enables you to restart any instance using web service APIs as well as stopping instances while retaining data from the boot partition.

Our cloud servers allow you to easily increase or decrease capacity within minutes without worrying about upgrading any physical hardware. The web service APIs enables you to commission instantly any number of servers your app needs while your app automatically scales itself.

From the moment you request a server until the moment that server is up, running and accessible is typically 30 seconds at maximum. The combination of our high-end compute nodes and tuned cloud server scheduler boots your servers faster than ever before.
Pricing that fits your needs.
Get Started with Our OpenStack Public Cloud.
Melissa Upton
Unfortunately, there's no such thing as a one-size fits all in the cloud industry, so obviously there isn't one cloud that's more cost-effective for everyone either.
Melissa Upton
When it comes to cloud computing, some challenges are felt across industries. Read on to find out what common difficulties are faced!
Melissa Upton
Don't let the development of your cloud ecosystem overwhelm you. In today's blog, we're connecting private clouds, cloud providers and cloud ecosystems.