Services de cloud privé
Outre une offre étendue de services OpenStack de niveau entreprise, vous trouverez ci-dessous quelques-uns des projets OpenStack que nous prenons en charge pour tous nos clients de cloud privé.
Take advantage of our expertise! VEXXHOST is OpenStack Certified.
Our cloud services contain OpenStack software that has been validated through testing to provide API compatibility for OpenStack core services.
Get Started With Private Cloud
More about Private Cloud
.
Download White Paper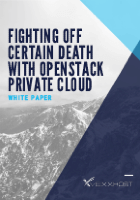 Why OpenStack
Learn about some key benefits using OpenStack
LATEST BLOG POSTS & NEWS

.