Reliable, Secure and Durable Storage Platform
Storage solutions are designed to deliver secured, scalable, and durable storage for businesses looking to achieve efficiency and scalability within their backup and recovery environments. All without the need for an on-premises infrastructure.
Cloud Storage for Your Backup Needs
Our storage solutions for backup and recovery are designed for many of your workloads today. This flexibility allows you to focus on your business's needs, and eliminates the challenges around figuring out what storage systems to purchase.
No Over-Provisioning Needed
Our storage solutions allow you to pay for only what you need. We don't require capacity planning, purchasing capacity in advance, or any large up-front payments. You get the benefits of our storage solutions without the upfront investment and hassle of setting up and maintaining an on-premise system.
Effortless Data Replication
The storage system automatically replicates data across multiple HDD and multiple physical servers. Our storage solutions are designed to deliver robust data protection so your business never has to worry about where the data is.
Partners
Contact one of our partners today for expert advice and certified turn-key solutions on our OpenStack® cloud. Our partners can help you deploy this solution on our public or private cloud service. In addition, they all maintain a direct relationship with us so you can trust them to provide a certified, robust and reliable solution.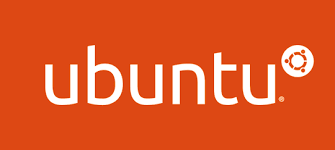 Ubuntu
Ubuntu is an open source software platform that runs everywhere from the smartphone, the tablet and the PC to the server and the cloud.
Learn More

Red Hat
Open hybrid and private clouds solve real business problems using Red Hat's interoperable portfolio of software alongside your existing investments.
Learn More
Interested in becoming one of our partners? Contact us to get started today!